While today I focus more on cinematic writing, the toolkit of creative and management skills from my past life as an Exhibit Developer has strongly influenced my current work and process.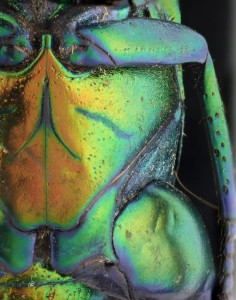 So, what is an "Exhibit Developer…?"
Job titles and specific task lists for exhibit developers and informal educators can vary greatly across different cultural institutions.
Some may write more labels than others. Some may also act as an ethnographer—performing audience research and prototype testing for tactile interactives or UX products. Some may also be content experts and curators—ensuring scientific accuracy… And some may also wield the table saw and build the gallery environment themselves.
But mostly it boils down to a desire to develop, design, and create meaningful experiences for audiences. 
Now, this is a broad awning under which countless educational, artistic, and emotional experiences can fall.
However, no matter the content, the raw materials at one's disposal, the setting, or the budget, the guiding principles of creation rarely shift for me—from exhibit planning, to crafting educational mission statements, to creating worlds in my own screenplays:
A core "big idea," pitchable concept, unique spin: ensuring you stay on message, you know your story, and have an editorial yardstick focusing—and reinforcing—the experience for your audience.
Team collaboration—beyond the simple tracking of deliverables and duties—stretching towards mediation and translation: guiding designers, production artists, researchers, executives, and writers to maintain focus on a single goal.
Using language effectively–and efficiently–and trusting in the silent moments of well-designed space, lighting, and that magic emotional catalyst the audience brings to the table.
I hold an honors degree in Cultural Anthropology from The University of Chicago. In addition to a background in theater performance and production management, I also worked for over a decade as an Exhibition Developer at The Field Museum of Natural History translating scientific and cultural phenomena into exhibit settings. Here I worked alongside internationally-renown scientific advisors to shape gallery installations and public programming: overseeing exhibit designs; writing label, interactive, and film scripts; and advising on web content and interactives.
Projects in my portfolio include the 16,000 sq. foot, six-year redevelopment of Ancient Americas—the permanent Indigenous galleries documenting Ice Age cultures through Spanish arrival; Mammoths and Mastodons; Chocolate; as well as independent consultant work on The Field's Abbott Hall of Conservation Restoring Earth and the Great Lakes Science Center of Cleveland.
For a full view of my nonprofit and museum portfolio, please visit my LinkedIn profile.